The NBA playoffs routinely deliver thrilling basketball as teams battle through grueling series to reach the Finals. Some of the greatest playoff rivalries have become etched in history thanks to fierce competition, iconic moments, and lasting drama on and off the court.
Top 8 Intense NBA Rivalries in the Playoffs
This article looks at 8 of the most intense NBA playoff rivalries:
Lakers vs. Celtics
The bitter blood feud between the Celtics and Lakers has simmered for over half a century, unmatched in longevity or legendary star power. The classic clashes between Magic's "Showtime" Lakers and Bird's rugged Celtics in the 80s marked the peak of this dynastic duel, delivering an iconic trilogy of Finals showdowns.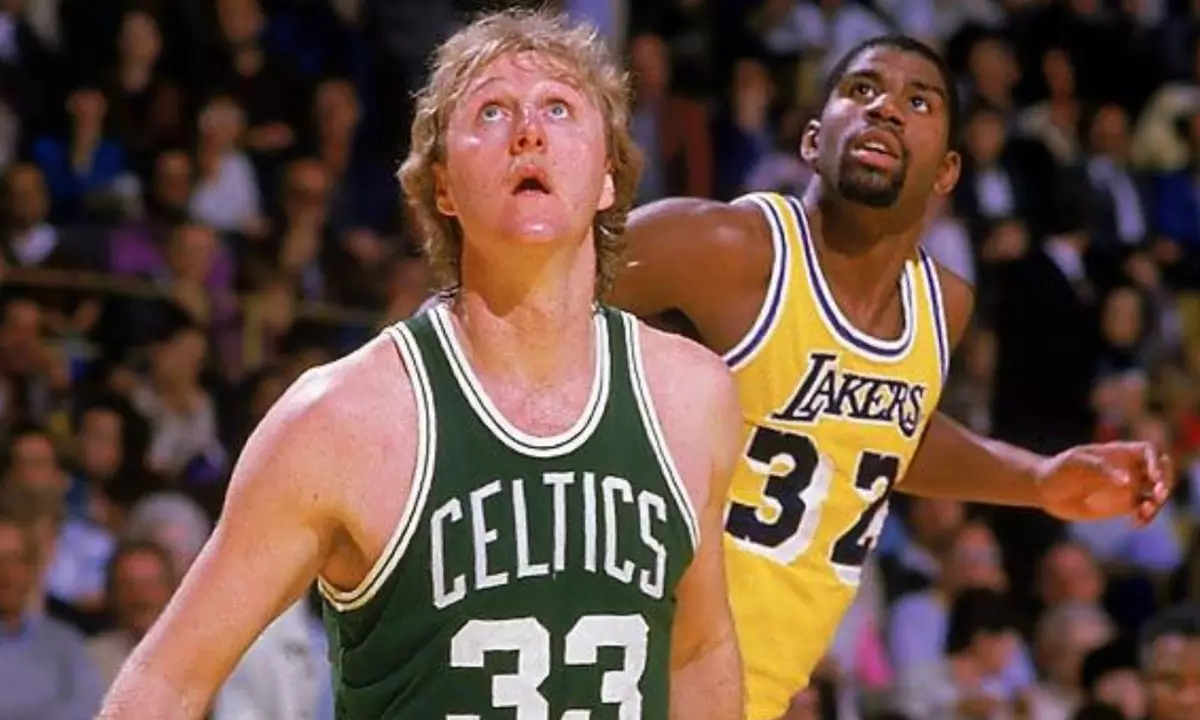 With 12 Finals meetings to date, no rivalry has more postseason pedigree. This grudge match has delivered unforgettable memories from Bill Russell battling Jerry West to Larry Bird's epic duels with Magic Johnson. For NBA fans, it doesn't get better than Lakers-Celtics with a title on the line.
Bulls vs. Pistons "Bad Boys"
Before Michael Jordan could cement his greatness, he had to conquer the Detroit "Bad Boys" - the rough and tumble Pistons led by Isiah Thomas and Bill Laimbeer. The Pistons bullied Jordan for years, unleashing aggressive, hard-nosed defense to sweep MJ's Bulls three straight postseasons.
Detroit's unrelenting physicality left Jordan frustrated and labeled as just a scorer. But in 1991, Jordan finally broke through. He dropped over 30 points per game as Chicago swept Detroit en route to claiming his first title. The student had surpassed the teacher. Jordan and the Bulls took the mantle from the Pistons' Bad Boys, announcing a new NBA hierarchy.
Knicks vs. Heat in the 90s
When the rough and tumble Knicks battled the upstart Miami Heat in the 90s, tempers exploded as often as the rims rattled. Patrick Ewing's physical Knicks squads were embroiled in yearly playoff brawls with Alonzo Mourning, Tim Hardaway, and the Heat. Elbows flew, flagrant fouls piled up, and emotions boiled over frequently in their East slugfests.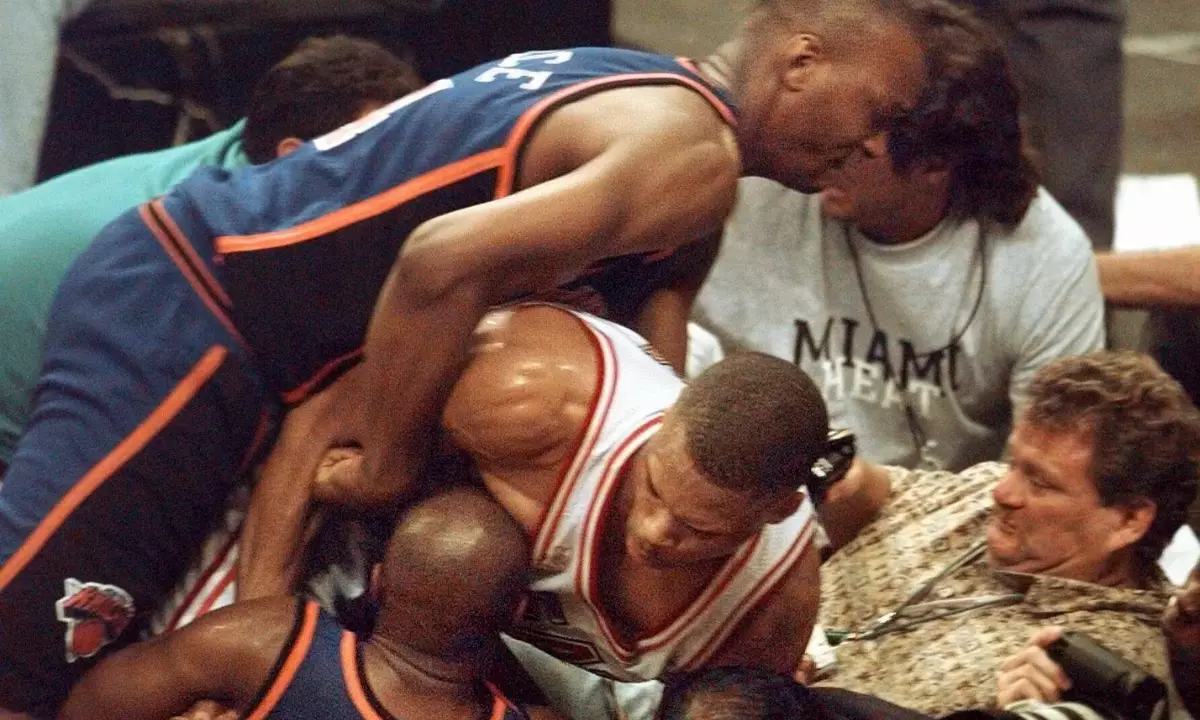 One notorious 1997 fight resulted in multiple suspensions. The Ewing vs Mourning big-man clash fueled bitter showdowns between two tough-minded franchises. While the prize was often an East Finals berth, pride, and bad blood took center stage in this rugged rivalry.
Cavaliers vs. Warriors
The back-and-forth Finals battles between LeBron James' Cleveland Cavaliers and Stephen Curry's Golden State Warriors from 2015-2018 delivered a treasury of legendary moments. Their famous 2016 matchup saw LeBron and the Cavs miraculously recover from a 3-1 hole to deny the Warriors' record 73-win season. Their three straight Finals clashes featured star power galore, with Curry, Klay Thompson, and Kevin Durant pitted against James, Kyrie Irving, and more. This modern rivalry has cemented both squads' places in NBA lore by blending transcendent talent with high theatrics on super-sized stages.
76ers vs. Celtics in early 80s
The Philadelphia 76ers and Boston Celtics crafted masterpieces of team basketball during their classic playoff showdowns of the early 80s. Julius "Dr. J" Erving's artistry for Philly was pitted against Boston's prolific trio of Larry Bird, Kevin McHale, and Robert Parish.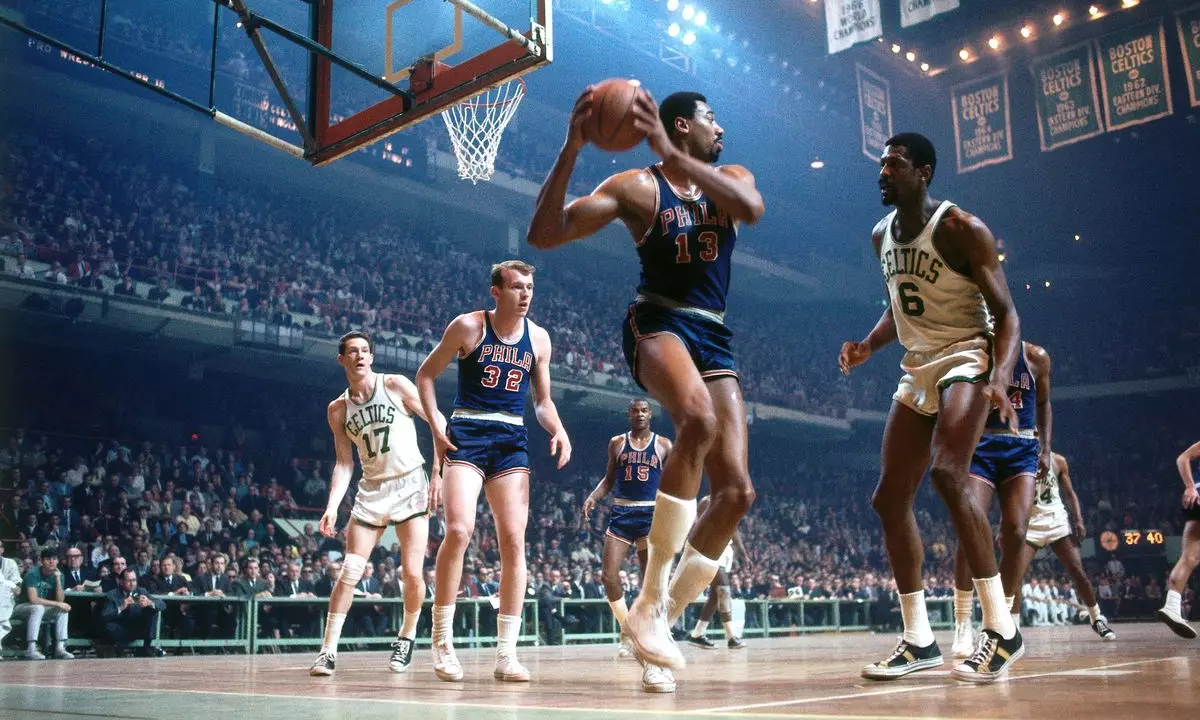 Their Eastern Conference slugfests and three Finals matchups featured impeccable execution, tough defense, and star talent. In the 1983 Finals, the 76ers finally broke through after years of frustration to take down the Bird-led Celtics. Both squads exemplified elite competition between the era's loaded, fiercely determined contenders.
Bulls vs. Jazz in the late 90s
Michael Jordan saved his Hollywood flair for the big stage, especially against the Utah Jazz. In 1997 and 1998, Jordan's Chicago Bulls faced Karl Malone and John Stockton's Jazz in consecutive NBA Finals. Jordan shattered Utah's dreams twice, nailing the championship-winning bucket as a Bull for the last time in 1998 over Bryon Russell.
The two years of MJ dominance prevented the Jazz's two offensive superstars from ever claiming a ring. Jordan's clutch Finals exploits against Utah capped his Bulls legacy in storybook fashion.
Spurs vs. Suns in the mid-2000s
In the mid-2000s, the Spurs, coached by Gregg Popovich, and the Suns, led by Steve Nash's "Seven Seconds or Less" offense, had testy and fast-paced clashes in the Western Conference. These games were marked by controversial moments, including Robert Horry's flagrant foul on Nash.
The controversial foul by Horry on Nash was a turning point in the series, as it led to a suspension for Horry and a shift in momentum towards the Suns.
Heat vs. Pacers in late 2010s
The late 2010s saw the Miami Heat, led by LeBron James, face off against the Indiana Pacers in a series of chippy and competitive conference finals showdowns from 2012-2014. The Heat were a superteam, while the Pacers had a more balanced squad. The games were marked by intense play and physicality, with both teams fighting hard for the win. Some notable moments from the series include LeBron James scoring six straight points to spark the Heat in Game 2 of the 2014 series.
Conclusion
So, these are the most popular rivalries in the NBA Playoffs. Do let us know which one of them is your favorite. SportSurge proudly hosts all the latest NBA action, whether it's the Draft Season, Playoffs, or the Championship. On our website, you can watch your favorite teams and players scoring their next biggest win.
SportSurge offers free streaming for various sports, including Soccer, Baseball, F1, MMA, Boxing and Basketball. So, don't miss out on any of the latest matches or games because of paid streaming subscriptions.