For far too long, sports have been a male-dominated arena, with women struggling for decades to gain a foothold in athletics. Slowly but surely, bold and courageous women have chipped away at the barriers keeping them off the field, court, track, and beyond. These trailblazers dared to compete at the highest levels, inspiring generations of female athletes to follow in their footsteps.
This article celebrates 10 phenomenal women who smashed stereotypes and opened the doors to women's participation and success in sports. Though they faced immense challenges, these pioneers persevered and paved the way for the many women who today are household names in arenas once reserved only for men. It is long past time we recognize these heroes of women's sports.
1. Babe Didrikson Zaharias
A multi-sport dynamo decades ahead, Babe Didrikson Zaharias dominated the 1930s and 40s as one of her era's most versatile and skilled athletes. This phenomenal competitor excelled at basketball, track and field, and golf, earning two gold medals for the javelin throw and hurdles at the 1932 Olympics.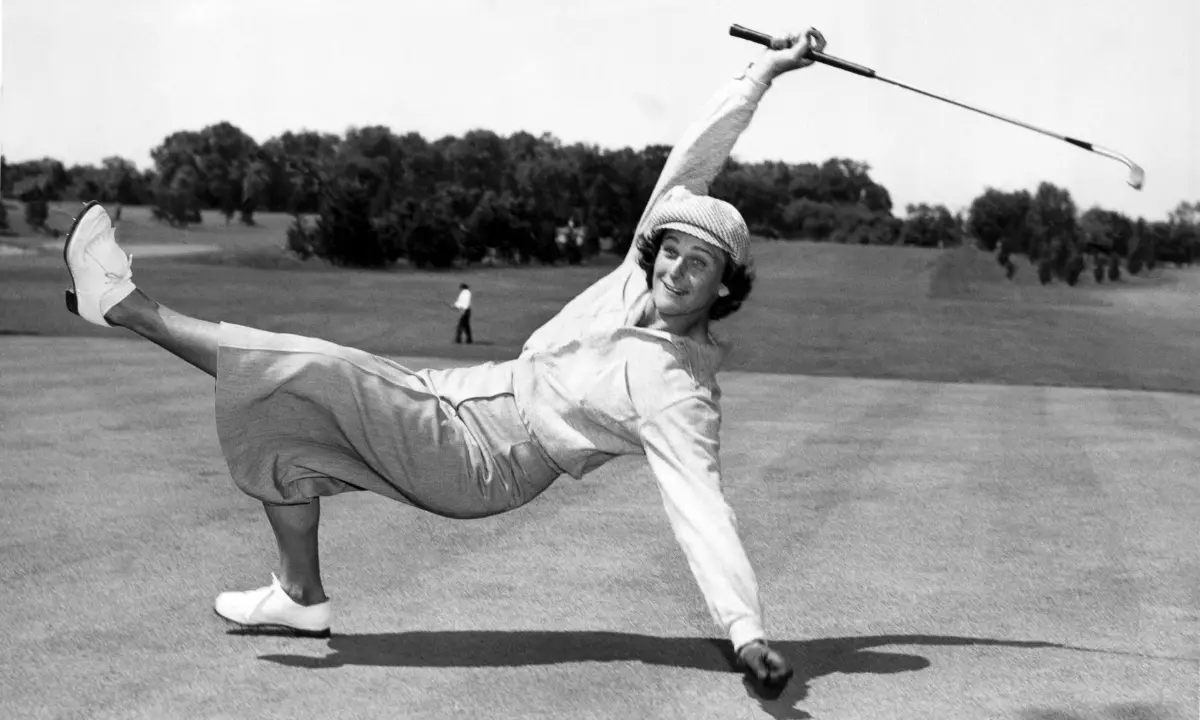 After her Olympic triumph, Babe turned to golf, becoming one of the LPGA Tour's first superstars. Her flair for showmanship and incredible talent brought new fans to the women's game. Babe Didrikson Zaharias, a gifted athlete and savvy promoter, put women's golf on the map, proving women can excel at any sport.
2. Althea Gibson
The extraordinary Althea Gibson shattered tennis' color barrier in the 1950s with powerful shots and grace under fire. Despite facing immense racism and discrimination, Althea became the first African-American tennis player to compete at the U.S. Nationals and the prestigious Wimbledon tournament.
Her dominant play and perseverance opened the doors for Arthur Ashe and the Williams sisters. Althea Gibson overcame hateful prejudice to excel on the court, paving the way for generations of black tennis stars. Her groundbreaking career left an indelible mark on tennis and inspired athletes from all backgrounds to pursue their dreams.
3. Billie Jean King
The "Battle of the Sexes" showdown between Billie Jean King and Bobby Riggs in 1973 was a watershed moment for gender equality in sports. King faced intense pressure as she walked on court, knowing her defeat could set the women's movement back years. But Billie Jean kept her nerve and dispatched the braggart Riggs in straight sets, sparking jubilant national celebrations.
More than a superb athlete, Billie Jean King has dedicated her life to advancing women's sports. She co-founded the Women's Tennis Association to support professional players and is an outspoken advocate for equal pay and opportunities. This courageous champion opened society's eyes to the skill and talent of female athletes.
4. Wilma Rudolph
Wilma Rudolph's extraordinary journey from disability to Olympic glory has inspired generations. Stricken with polio as a young child, Wilma wore leg braces for years before regaining the ability to walk. Through relentless work and belief in herself, Wilma walked again and ran—becoming the first American woman to capture three gold medals in track and field at the 1960 Rome Olympics.
Her remarkable comeback and record-setting performances propelled women's running into the spotlight. Wilma Rudolph also opened doors for Black women athletes as an icon of courage, perseverance, and athletic brilliance. She remains a pioneering role model who exemplifies the power of determination.
5. Patsy Mink
The landmark Title IX legislation 1972, authored by Congresswoman Patsy Mink, radically reshaped women's sports forever. This groundbreaking law mandated equal opportunity for women in high school and college athletics, opening the floodgates to generations of empowered female athletes.
In the decades since Title IX's passage, women's sports participation has skyrocketed more than tenfold. Patsy Mink's vision and political tenacity made this moment possible, bringing gender equity to education and ushering women into the athletic mainstream. All women who have benefited from school sports owe an enormous debt to this political powerhouse. Patsy Mink's Title IX law helped generations of women realize their athletic dreams.
6. Nancy Lieberman
Nancy Lieberman is a true basketball trailblazer who smashed barriers for women year after year. In 1986, she became the first woman to suit up for a men's pro basketball team in the United States Basketball League. With tenacious defense and lightning-quick hands, Lieberman proved women can shine against the guys.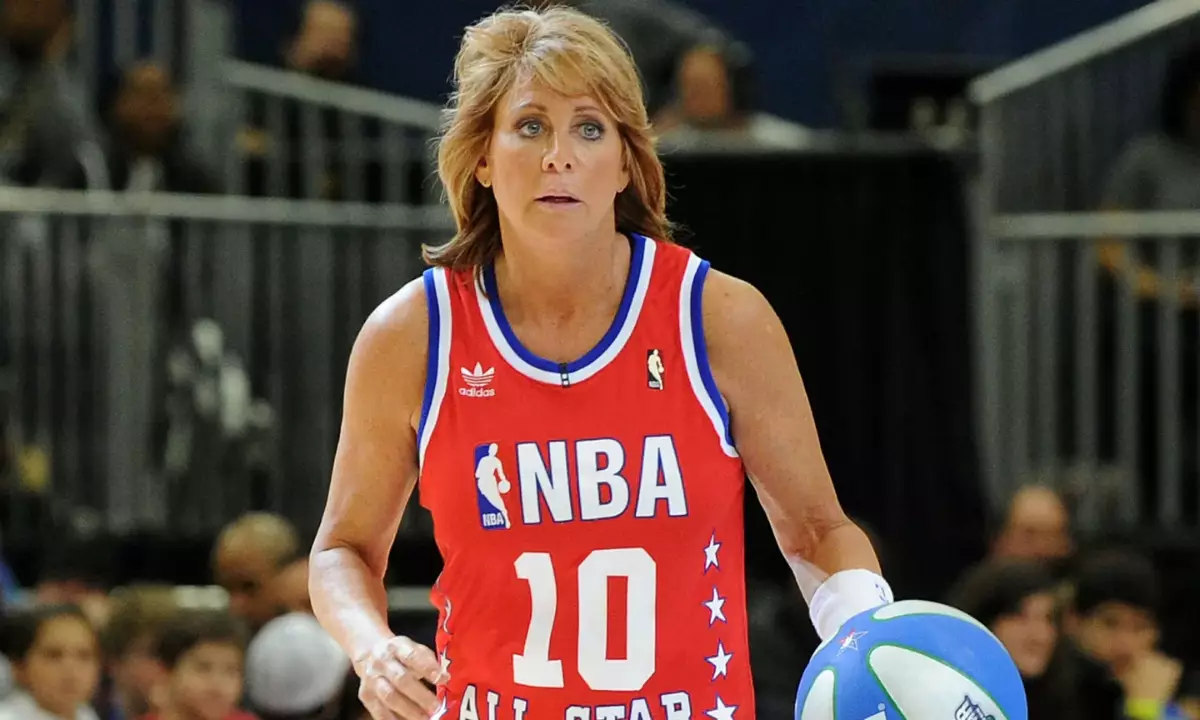 Her breakthrough accomplishments continued as she became the first female coach in the NBA, helming the Sacramento Kings in 2015. Nancy later coached the Texas Legends, a first for women in the NBA's development league. This Hall of Famer opened countless doors as a player and coach. Nancy Lieberman has been inspirational in advancing women's place in basketball.
7. Brandi Chastain
When Brandi Chastain ripped off her jersey triumphally after her 1999 World Cup-winning kick, an iconic image was born. This euphoric moment, captured in newspapers and posters across America, inspired a new generation of soccer stars.
Brandi's clutch penalty shot sealed the World Cup for the U.S. over China, capping the women's team's meteoric rise to dominance.
Her athletic prowess and competitive fire fueled the squad's success. Chastain, Mia Hamm, and others transformed the U.S. Women's National Team into a world soccer powerhouse. She will forever be remembered for her leadership, clutch performances, and that unforgettable celebration.
8. Lisa Leslie
The legendary Lisa Leslie brought women's basketball into the mainstream with her extraordinary talent and charisma. Lisa dominated the paint as a three-time WNBA MVP, drawing new fans to the young league.
Her scoring and rebounding brilliance led the Los Angeles Sparks to consecutive titles in 2001-02. Lisa Leslie became the face of the WNBA during the 2000s through her play and visibility. She helped prove that women's professional basketball deserves a spot next to the NBA.
9. Danica Patrick
Danica Patrick put femme power in the fast lane as the first woman to win an IndyCar race in 2008, outdueling the guys. Later transitioning to NASCAR, Danica competed full-time at the top level of stock car racing, paving the way for women in motorsports.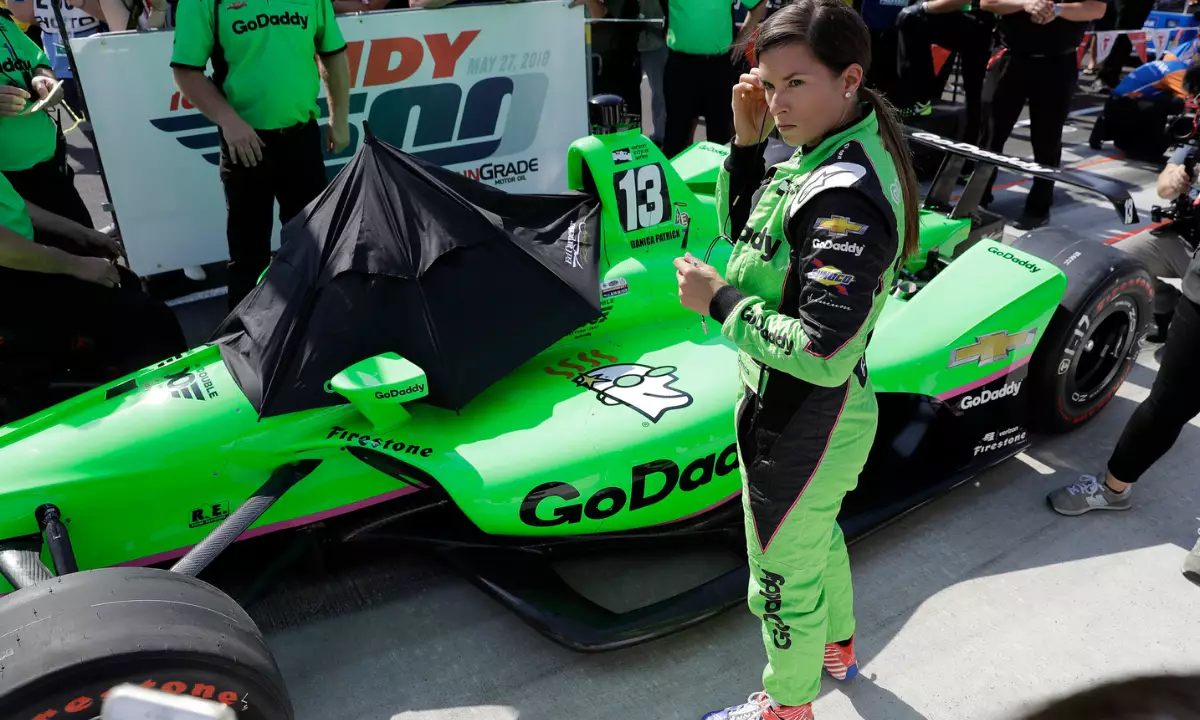 Her daring driving and rock-star aura blazed a trail for female racers while expanding the audience. Patrick remains one of racing's most popular figures for breaking the gender barrier.
10. Serena Williams
With her blazing serve and fierce competitiveness, Serena Williams dominates women's tennis as the greatest of all time. Serena has captured 23 Grand Slam singles titles, an Open Era record, with sister Venus also winning 7 Slams.
These trailblazing sisters brought African-American women tennis players to international prominence. Serena's longevity, power, and style of play have made her a global icon. She continues to inspire women athletes from all backgrounds to push boundaries and maximize their potential.
Where to Stream These Matches
Relive some of these amazing moments through ESPN's 30 for 30 documentaries. Also, check out classic competitions on YouTube and the Tennis Channel's archives for historic women's sports action.
To catch all the live action and your current favorite women athletes, SportSurge is the one-stop destination. We cover everything on the platform from the latest F1 races to the rising NHL stardom.
Conclusion
The extraordinary achievements of these courageous women athletes opened doors for generations to come. We owe them immense gratitude for paving the way.